City


, 1 minute. for reading
In front of the Latvian embassy, ​​they hung up and immediately removed an offensive poster with the Dozhd logo *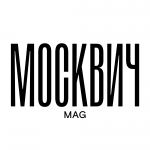 Foreign Ministry spokeswoman Maria Zakharova said that the poster in front of the embassy was hung by Latvian intelligence officers.
The Dozhd TV channel, which had been interrupting work for several months, resumed broadcasting in mid-July. True, now from abroad: the channel's studios are located in Riga, Amsterdam, Tbilisi and Paris. In Latvia, Dozhd collaborates with TV3.
Opposite the building of the Embassy of Latvia on Chaplygin Street, an obscene banner with the Rain logo appeared today – and the first thing the photo was published in the telegram channel of Maria Zakharova. The representative of the Ministry of Foreign Affairs in the post said that the state security services of Latvia are worried about the fact that journalists from Dozhd, Novaya Gazeta, Meduza * and other independent Russian media are moving to the country. Therefore, the special services themselves hung the banner, Zakharova wrote. And she added: "Traitors are not loved anywhere, they know the price."
Telegram channel "Caution, news" made surethat the poster was promptly removed. No one understood what it was – now workers are working on the scaffolding of the building where the banner appeared, repairs are underway.
___________________________________
*Included by the Ministry of Justice in the list of foreign agents.
Photo: t.me/MariaVladimirovnaZakharova
Subscribe: