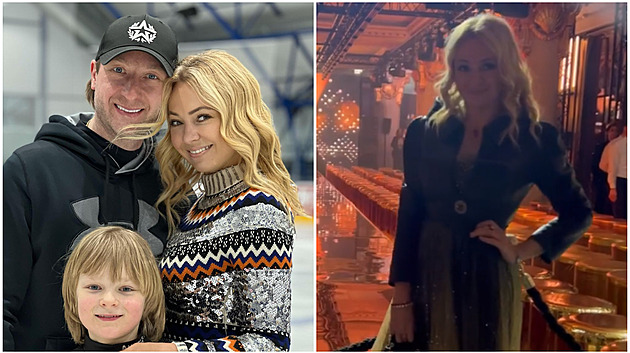 Jana Rudkovska (47) was hit hard some time ago when Chanel restricted the sale of his goods to the Russians due to the invasion of Putin's army in Ukraine. The wife of the famous figure skater Yevgeny Plushenko (39) was really furious and for a while it seemed that maybe a boycott would be announced for Chanel. However, the famous lover of luxury calmed down and at the recent event she curled up in front of photographers in expensive clothes from her most beloved brand. Jana added a slightly provocative remark.
Civilians die every day in Ukraine. Some cities Putin's army almost razed to the ground. The wife of a phenomenal figure skater Yevgeny Plushenko but they are bothered by something completely different. For example, that she can't get real champagne on the plane and that her beloved brand Chanel has declared a stop to all Russians.
"I was disappointed by Chanel. I invested huge money into their exclusive products. I know the owner of Chanel personally. I'm sad and I feel very offended. " Jana Rudkovská wrote some time ago on her profile on the social network Telegram.
Arrogant Russia later said that Chanel should launch a special collection for Russian women who now cannot shop in luxury boutiques.
"I am more than sure that in the future, this brand will dedicate their own collection to Russian women, because it has really offended us very strongly and undeservedly. But as you know, we can forgive. " Jana said.
There is no boycott, Jana pulled Chanel to the cream party!
Plushenko's wife had probably forgiven Chanel. In a dress from her beloved brand, she shone at a pompous event, which took place at the luxurious five-star Ritz-Carloton Hotel in central Moscow.
"I was wearing Chanel and Dior at the same time. It used to be completely unthinkable, but now it's impossible. " Jana wrote on Instagram, which also boasted a video from the event.
At the party, Jana and other members of Russian cream first enjoyed a concert by Russian pop star Filip Kirkorov, followed by an opulent feast and a wild party until the morning.