The American actress revealed that she has developed a new diaper that is made from alpaca wool with amber. However, after a storm of criticism from her subscribers, she admitted that the collection is fake and will never go on sale. According to Paltrow, she introduced such an unusual product to draw attention to poverty.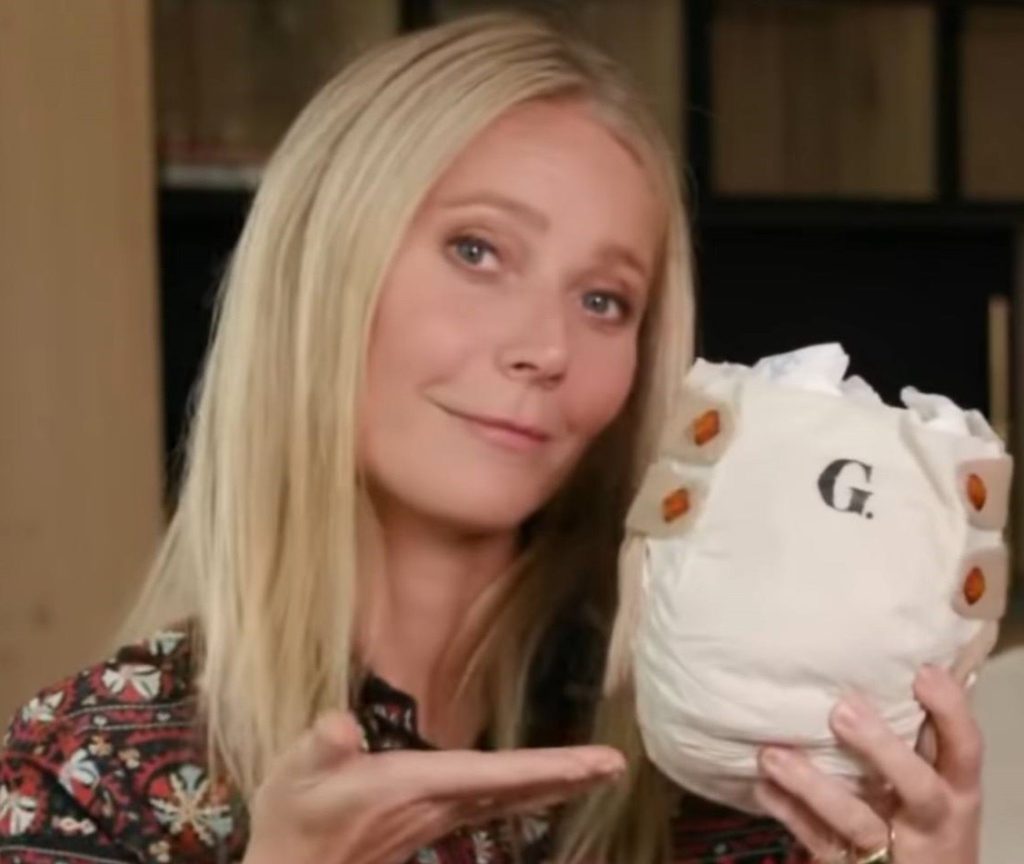 As it turned out, in 33 US states, diapers are a luxury item and are taxed. This leads to the fact that every third family cannot afford to purchase this product.
It is worth noting that the cost of fake diapers was $ 120 for 12 pieces. And this amount was chosen for a reason. Exactly $120 is the annual diaper tax in the US.