The heiress of the famous poet, Shakhri Amirkhanova, shared the good news with her fans.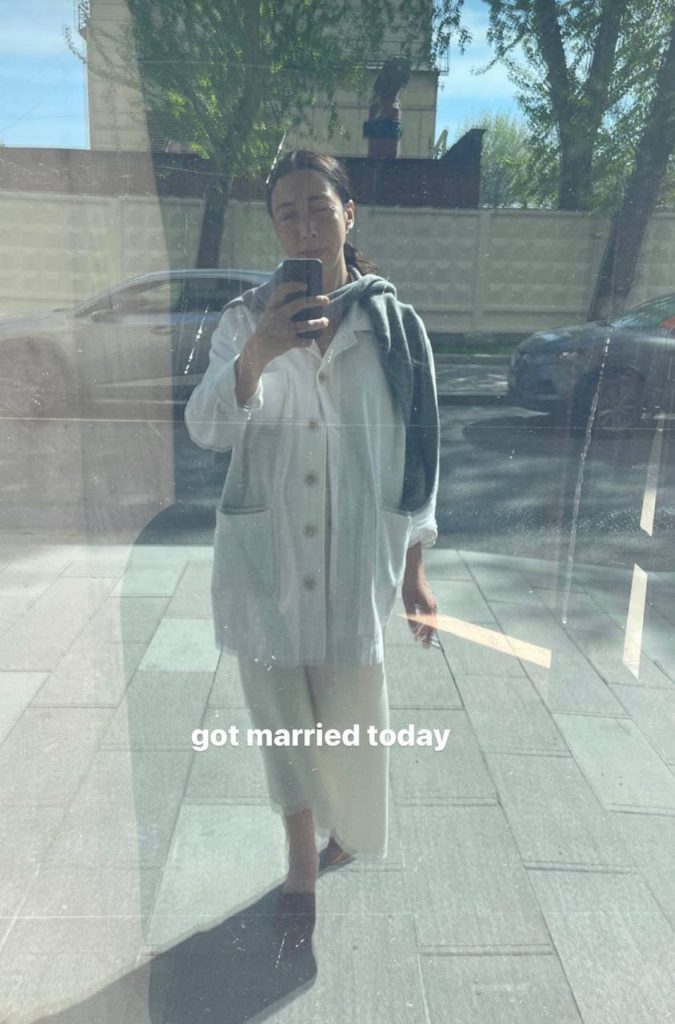 On her page on the social network, she posted a photo in a snow-white wedding white dress. Under the publication, Shahri succinctly announced that she got married today.
As you know, Shakhri has long met with the keyboardist of the Pompeya group Alexander Lipsky. The couple has a daughter, Alice. Alexander is 7 years younger than his wife, but this does not bother her at all. On the contrary, she sees some advantages in this.
"Why are there so many couples now where the guy is younger? I do not know why. I never attached importance to the numbers, it just happened. Guys my age at twenty-five started to look old and heavy, they wore jackets, they were obsessed with success, which was measured by big cars, boats, houses, security, and behind all this, the elementary taste for life was lost – I was unbearably bored with them. This is probably the problem of my generation of zero: everyone was in a hurry somewhere, they proved something to each other, forgetting to just live, " Shahri explained her choice.
Amirkhanova added that they share common values ​​and a similar upbringing with Sasha. They feel great together, being each other not only loved ones, but also friends.