The Filevsky Park area is surrounded by a river on three sides, and there are practically no bridges there.
Now you can cross the river and get to Shelepikha and the City and to Khoroshevo-Mnevniki along the Krylatsky bridge. But to get, for example, to the nearest station BKL "Mnevniki" can only be by swimming. But soon four bridges will be built there at once: three automobile and one pedestrian.
"Three automobile bridges will appear in the Filevsky Park area. The first one will be located in the alignment of Myasishcheva street. The second one will be erected on Novozavodskaya street. Both facilities will improve the connectivity of the Filevskaya and Mnevnikovskaya floodplains. The third bridge will appear in the alignment of Beregovoe proezd. It will connect the Filevsky Park and Khoroshevo-Mnevniki districts," quotes site Stroi.mos.ru of Andrey Bochkarev, deputy mayor of Moscow for urban planning policy and construction.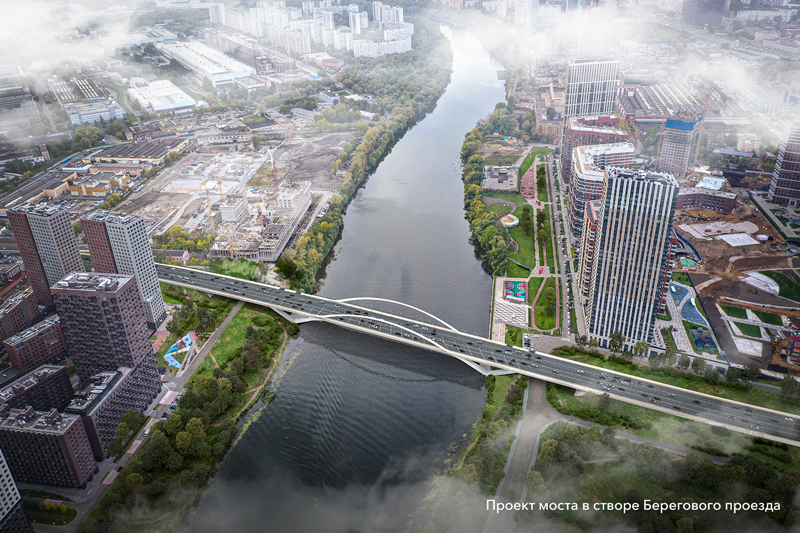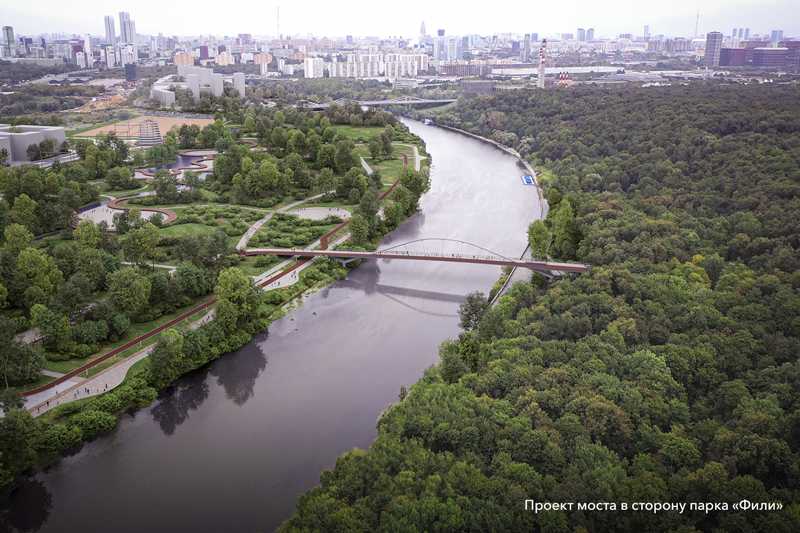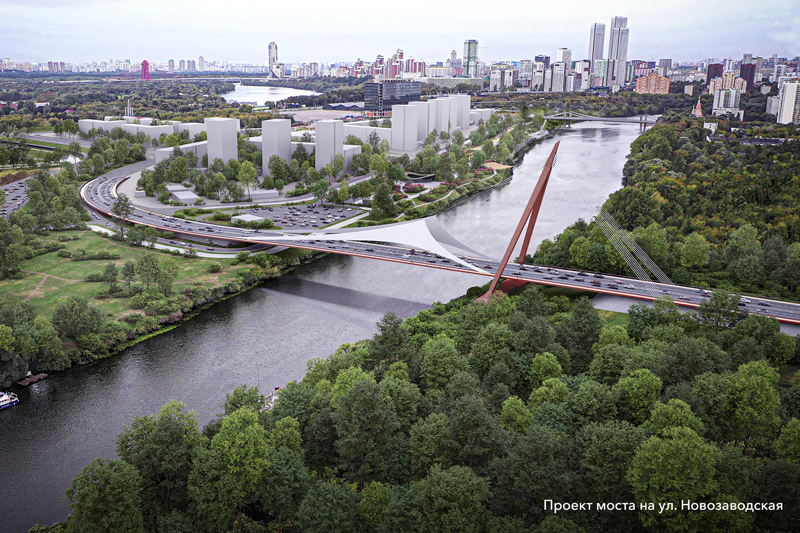 Another bridge will be pedestrian, it will connect the Fili park and the Mnevnikovskaya floodplain. The architectural concept of the bridges has already been approved, it remains only to choose the designers.
Illustrations: press service of the Moscow Committee for Architecture
Subscribe: