Everyone remembers the events of last fall, when Eduard Boyakov left the Moscow Art Theater. Gorky. And already in December the director declaredthat will create a new theatre.
"We decided to create a new theater together with the trustees of the Moscow Art Theater who left after me – the UMMC group and the Institute of Cultural Policy," said then Boyakov.
Now there are some details. Journalist Natalia Loseva wrotewhich is on Myasnitskaya in the same estate Saltykov-Chertkov a new theater will open. Yesterday there was a closed presentation for friends. And today, Boyakov himself shared the details in his telegram channel.
"We are launching a new large theater project. This will be a theater that will continue the work of the Praktika Theater (as I created it), the work of the Polytheater, our Moscow Art Theater premieres (primarily Lavra), our theater projects at the Tradition, New Drama, and Texture festivals. " and others. Details about the repertoire and premieres will be announced very soon, "- told he.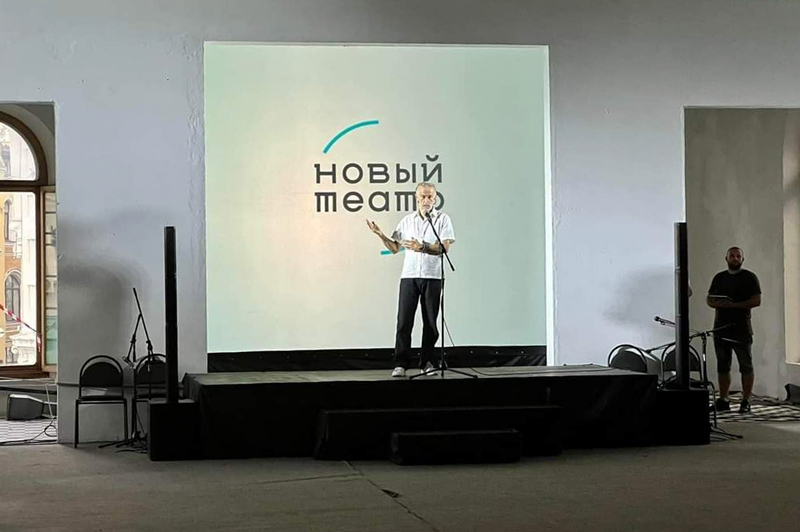 Earlier, Boyakov said that Zakhar Prilepin, who was his deputy at the Moscow Art Theater and remained in the theater after his departure, would be called to the theater. The presentation of the new theater was attended by Leonid Yakubovich, who, together with Dmitry Pevtsov, will, as before at the Moscow Art Theater, play in Lavra based on Vodolazkin.
"My beliefs and principles are also known," Boyakov added in the post. – I speak quite a lot about today's cultural policy and the situation in Ukraine, I travel and will travel to the Donbass, I am convinced of the fruitfulness and relevance of the ideas of traditionalism, I am convinced that Orthodox culture can be modern, lively, addressed to both youth and older generations. Faith, Motherland, family, teachers, friendship are sacred concepts for me. But each era should give its own image of these concepts, its own style.
Photo: t.me/sncmag