The wife of the artist recently appeared at the event with a rounded tummy. At the beginning of the year, there were rumors on the network that the couple was expecting a baby, and now this information has been confirmed.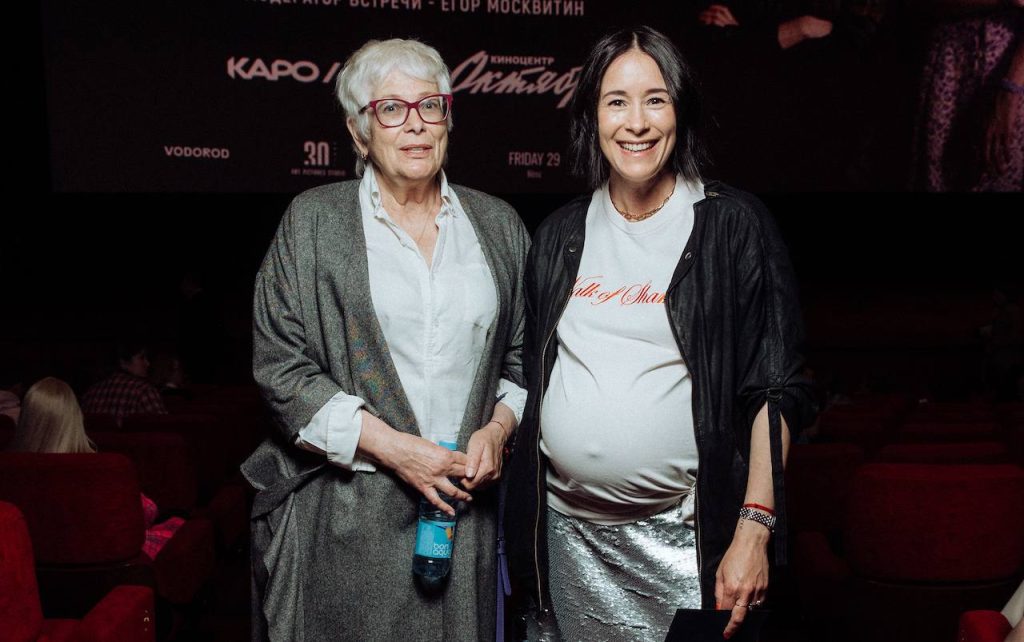 The actress attended the premiere screening of the film "Nika" about the life of the Soviet poetess Nika Turbina. On the red carpet, she posed in a silver long skirt and a white T-shirt, which emphasized the interesting position of the actress. The celebrity completed her outfit with white sneakers, a black cardigan and accessories.
Sutulova and Stychkin got married 10 years ago. In 2020, the couple had their first child, son Michael. The future baby will be the sixth child for the actor. He has an older daughter, Sonya, who appeared in the union of Eugene with a classmate, as well as two sons, Alexei and Leo, and a daughter, Alexander, from his first wife. Before the artist married Olga Sutulova, for some time he lived in two families.