City


, 1 min. for reading
Dormitories for workers will be built again in Moscow – the first will appear at Kutuzovsky's understudy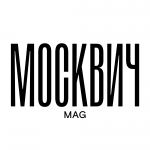 We are talking about the territory of the former industrial zone "Southern Ochakovo".

Recently, it was included in the Industrial Quarters project, according to which high-rise buildings and infrastructure for them – schools, kindergartens, clinics – are being built on the site of stopped factories. Sometimes they equip parks or try to launch new production in this area.
However, this time we decided to do something different. At a meeting of the City Planning and Land Commission of Moscow, Deputy Mayor Vladimir Yefimov informed: "New industrial enterprises, as well as public and business buildings, will appear on one of the sites of the former Yuzhnoye Ochakovo industrial zone with an area of ​​\u200b\u200babout 13 hectares. The project will create more than 3,000 new jobs in the city. A decision was also made to build a hostel here for city needs, for example, to accommodate employees of public utilities."
What the new workers' dormitory will look like is not yet known, but is likely to be less spectacular than the new one."hostel» for students of Baumanka.
Photo: E. Samarin/mos.ru
Subscribe: