City


, 1 minute. for reading
Crowds gathered for a sale outside H&M stores, but they never opened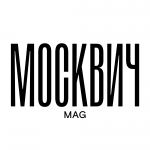 Apparently, not all buyers closely followed the announcements of the company.
H&M Group decided sell off the rest of the goods before finally leaving Russia. The sale became known in mid-July – the media first wrote that it would begin on August 1 (that is, today), and then the company's press service corrected that the opening of stores would not happen in one day, but gradually "during August."
Today, crowds of people have gathered at H&M stores, including the flagship at Pushkinskaya. These are either those who decided that "during August" it can start today, and you need to be the very first to buy goods, or those who don't know that the start of the sale was extended for a month (apparently to avoid hype). The opening didn't happen today.
"Waiting shopaholics look with hope at H&M on Pushkinskaya in Moscow. They believe that the store will still open, and periodically pull the door, "comments Correspondent Shot environment on Tverskaya street.
"Hungry for the mass market gathered at the store, stood at the closed doors for 20 minutes, and then the guard advised them to go home," — transmits Mash from Metropolis.
The situation is the same in other large shopping centers where there are H&M stores.
Photo and video: vk.com/shot.shorts
Subscribe: