The eminent football player caused a lot of excitement among his fans, showing in detail how he celebrated the birthday of his eldest son.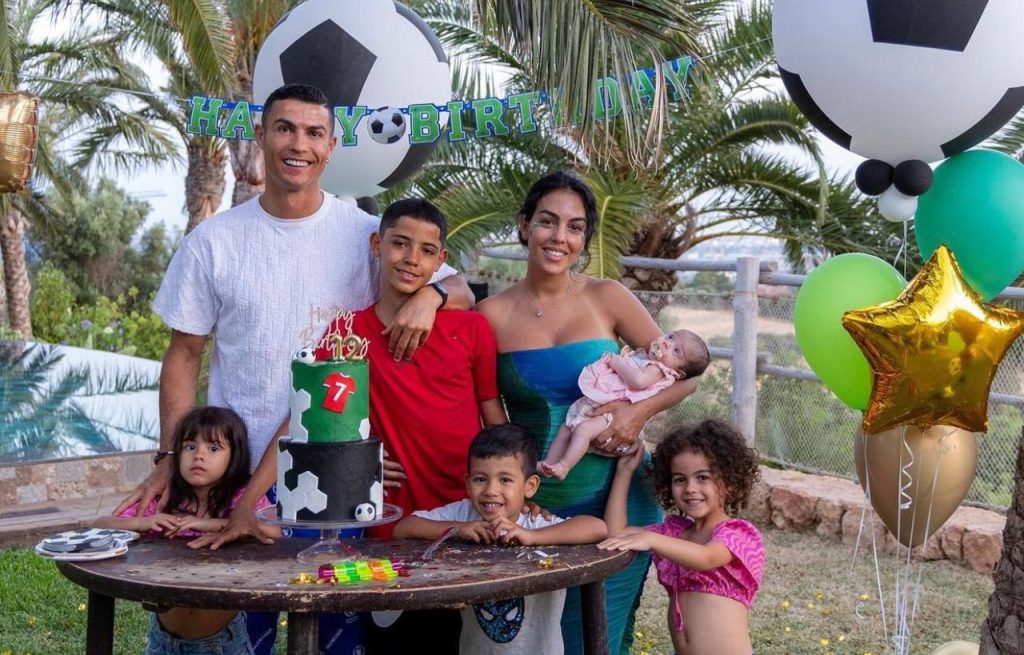 A few days ago, Cristiano Jr. celebrated his 12th birthday. For the sake of such a holiday, Ronaldo left Britain with his whole family and went to Mallorca.
On the footage published by the football player, you can see a giant birthday cake, made in football style. On this masterpiece of culinary art, you can see a small marzipan ball and even a tiny football jersey with the seventh number, under which Cristiano plays for the Portuguese national team.
The pictures show that the birthday boy was delighted with such a finely crafted delicacy. All the invited friends also enjoyed the treat.
It is curious that even Kai Rooney, the heir to another legendary football player Wayne, came to the party. All five of Cristiano's children were also present at the party.