City


, 1 min. for reading
Concrete tiles are no longer in fashion – the territory near the TPU "Aminevskaya" will be paved with granite slabs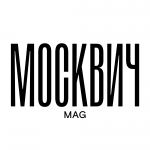 Granite for this will bring from Karelia and Bashkiria.
Most of the transport hubs being built in Moscow include shopping centers, or an apartment complex, or both. Aminevskaya will not be an exception. There is nothing special in the "multifunctional complex" itself, but the landscaping around it is planned to be rather unusual.
Deputy Mayor Andrey Bochkarev said that the area around the TPU will be paved not with ordinary paving slabs, but with white and black granite: one of the largest natural stone deposits in the world. The slabs will be laid out in a checkerboard pattern.
18 thousand square meters of land will be covered with granite, and each slab will be 60 by 30 centimeters in size. The sidewalks will also be made of granite (although this is no surprise in Moscow). It remains to be hoped that this paving will not work in the first winter waves And it doesn't have to be re-deployed every year.
Photo: stroi.mos.ru
Subscribe: