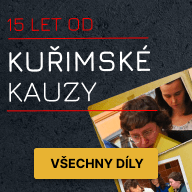 In my opinion, the Kuřim case remains one of the greatest post-November mysteries, because the essence of the story has not been revealed to date and it has not been possible to find all the people who were involved in it.
It could be interpreted as a certain failure of the police (failure not, that would probably be too strong a word) and it should be added that investigative journalists never made it to the end.
We even had a tip on the specific name of the sadistic porn film where the footage from Kurim was supposed to appear.