Other popular drinks will also change their name, and Sprite will disappear from stores altogether.
In June, the American The Coca-Cola Company stated, which will completely stop the production of drinks of their well-known brands in Russia and their supply to our country. However, rumors immediately appeared that the Russian "daughter" of Coca-Cola, the company "Multon" (which also produces juices Rich and Dobry) will still produce drinks under new trademarks.
And here is Mash informed details about the rebranding of drinks. According to the publication, Coca-Cola will turn into "Good Cola", Fanta – into "Good Orange", and Schweppes tonics will be renamed "Rich tonic". But it will not do without losses – Sprite will simply stop releasing (at least for now). But under the Dobry brand, new, albeit familiar, flavors will appear – Dushes, Cherry (judging by the color of the drink, it will be cherry soda, and not cherry-flavored cola), Lemonade, Mango and Sib Travy (possibly an analogue of Baikal ").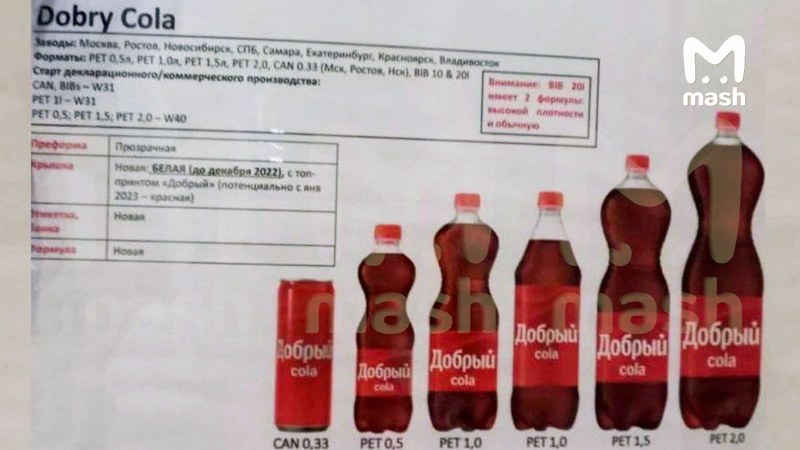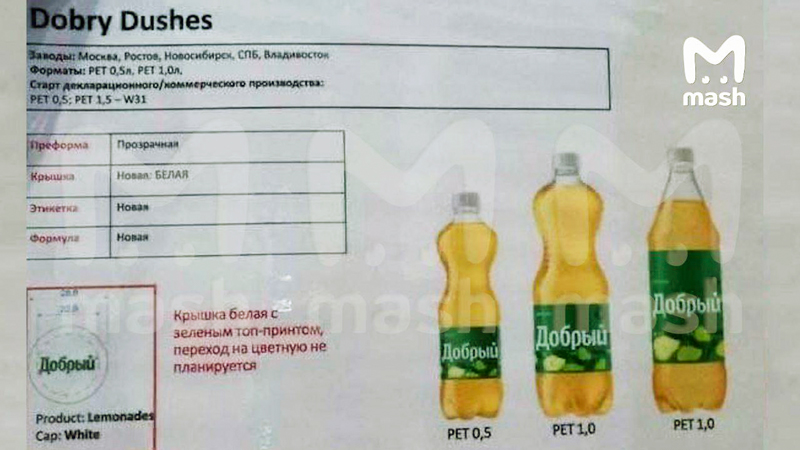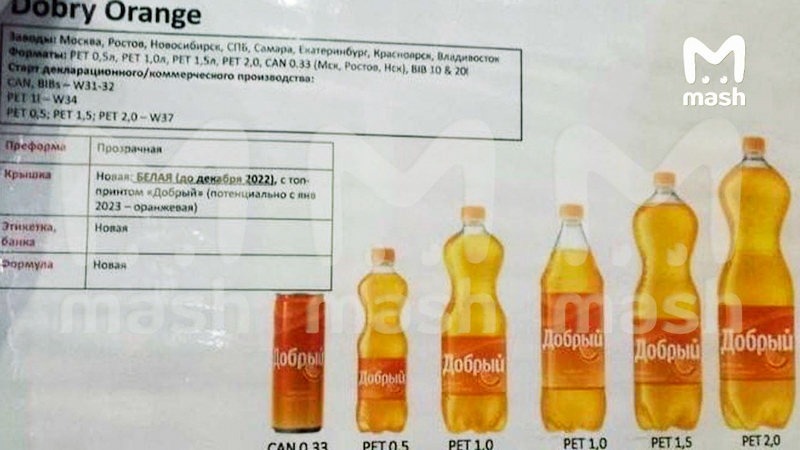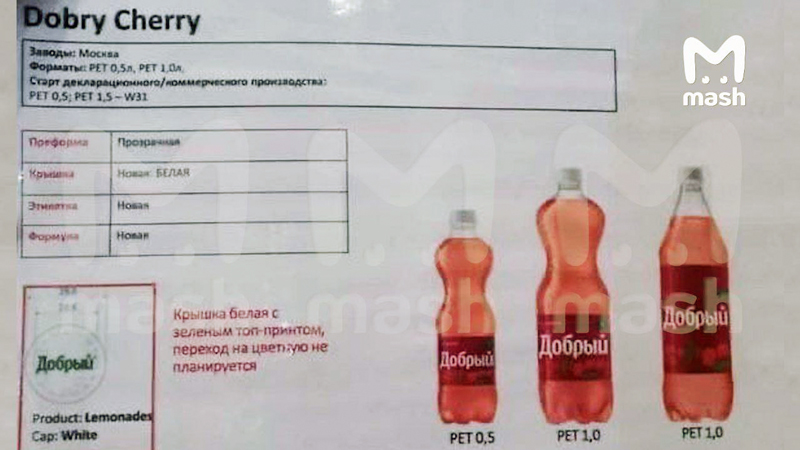 It is still difficult to say what will happen to the tastes of classic drinks, since technically Multon, although it owns the recipes for real Coca-Cola and Fanta, the images presented by Mash contain information that the "formula" of Dobry Cola and Dobry Orange" will be new. The release date has not yet been announced, but we should expect them already this year – the brand information says that until December the bottles will be closed with white caps, which will then be repainted. In addition, there informationthat "Multon" has already submitted an application to Rospatent for registration of new marks.
Photo: yaplakal.com, t.me/breakingmash
Subscribe: