Chili Ta Thuy spoke about her participation in the harshest reality show in the Czech Republic and Slovakia. She lost six pounds in Survivor, decided her metabolism, and her hair looked fine. Now he is saying goodbye to television competitions, he wants to focus mainly on his new cooking projects. In addition, she recalled who on the island, for example, fought for the desire to get a cigarette.
We met Chili Ta Thuy, a well-known participant in several reality shows, including the latest Survivor, in which she also worked most prominently, at the grand opening of the Glorchestra 2022 project. We therefore asked Chili if she had experience with smoking. She would have to do without cigarettes on a desert island.
"I cooked for Glo at the Manifesto at a three-day workshop with chocolate and coffee," The cook explained to her her presence at the opening in Prague's Lucerna, stating that this was her very first social event after returning from the island. And it was a bit of a shock for her, she took the outfit for hours and she had to get used to the crowd. The return to reality was much slower than Chili had expected. It was only three months outside the Czechia, but emotionally it is equal to a year.
"I've never had a cigarette in my mouth, so I've watched others suffer." Chili confided in us, saying that after a cigarette on the island, Vláďa, Veve or Tomáš Zástěra were craving. Instead, they got a tough diet.
"Three months on coconut and rice will also affect physical health," Chili admitted. She also lost a lot of weight, lost about six kilos. But she quickly regained it.
"I weighed about 55 kilos, now I have 62.9," Chili laughed, saying that everyone suffered from the yo-yo effect after the end of the competition, and the weight simply went up very fast.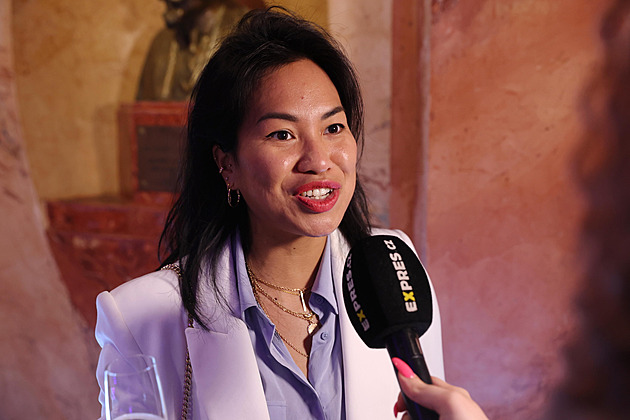 Chili lost about 6 kilos during Survivor
In addition, she had half the hair on the island, which will be treated much longer!
"I'm done with the reality show," Chili added. She will now focus on cooking and is also planning a cookbook. You will learn this and much more in our video interview.