Carmen Salinas is well recognized throughout Latin America for being one of the most popular actresses in Mexico.
The actress's family, today December 10, has revealed the sad news via Twitter, where they indicate that Carmen is no longer with us.
"With deep sorrow, we inform you that the first actress Carmen Salinas has passed away today, December 9, 2021."
With an image, the family announced the death or death of Carmen Salinas, see below: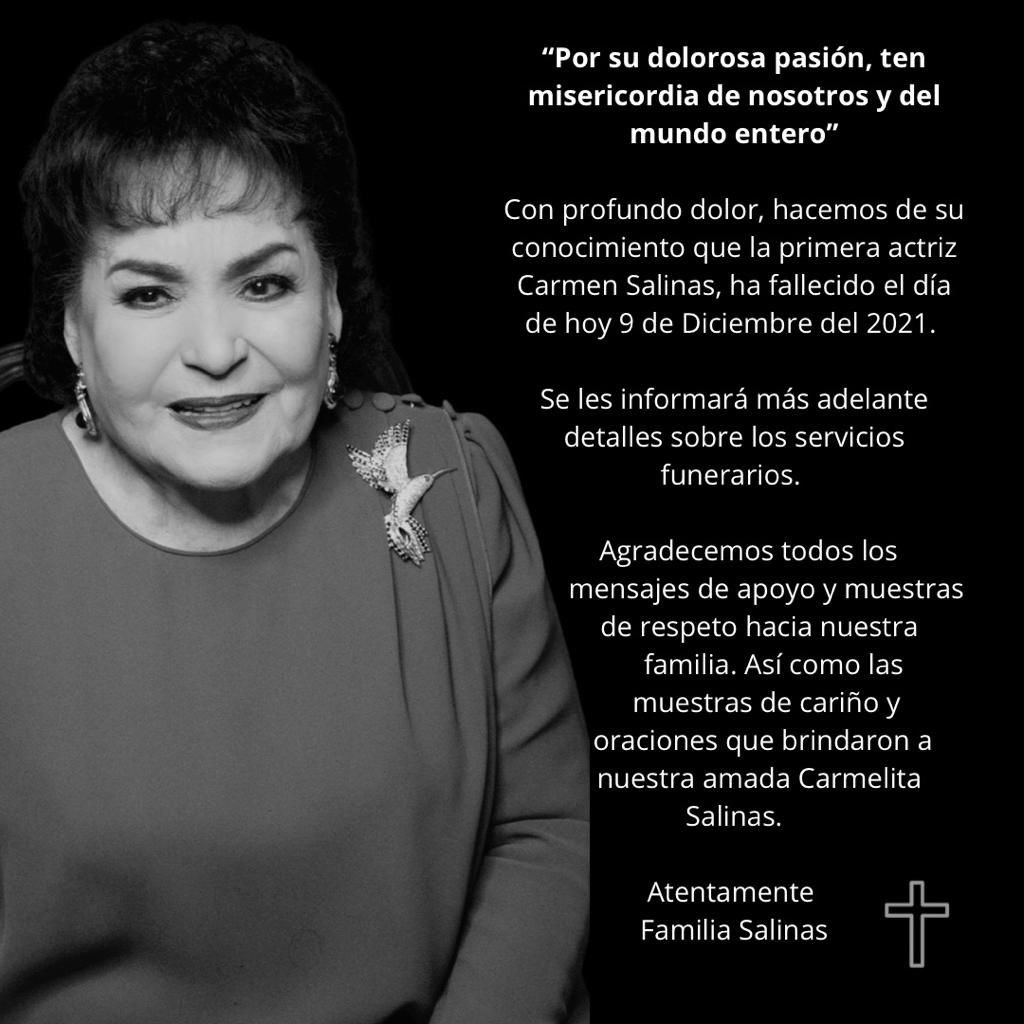 What was the cause of the death of Carmen Salinas?
Well, the renowned actress was having a very bad time in the month of November because she had a stroke from which his family indicated that he was recovering, but unfortunately failed to recover.
Salinas was born in Torreón, state of Coahuila, on October 5, 1939. Coming from a humble family with a single mother, he only studied elementary school and began his career in the 1950s, following in the footsteps of his sister Finita.
She sang and did imitations on the radio, when she grew up, the actress was participating in beauty and talent contests. Then he began to have presentations at theaters in his home state and in Mexico City. At that time she loved to party with actress Evita Muñoz and Pedro Infante.
May Carmen Salinas rest in peace