City


, 1 min. for reading
By autumn, Russia may experience a shortage of domestically produced tea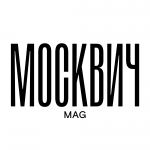 The reason is the decision of the EAEU to zero import duties on finished products.
Thus, as told "Gazete.Ru" In the industry association Roschaikofe, it is now more profitable for foreign suppliers to import a ready-to-sell product, rather than raw materials used by Russian producers. And they are 100 percent dependent on foreign supplies.
In addition, the cost of shipping has increased. Freight prices nearly tripled last year due to the US-China trade war. Since the beginning of 2022, according to Ramaz Chanturia, General Director of Roschaikofe, the cost has increased by another 20%. Due to the sanctions associated with the special operation in Ukraine, in the summer Russia may be missing tens of thousands of containers.
Russian tea exports, which have been established for many years, may be under threat due to the zeroing of duties.
Photo: KIRYAKOVA ANNA / Shutterstock.com
Subscribe: