City


, 1 min. for reading
At Smolenskaya on behalf of Putin will open the Museum of Russian Cossacks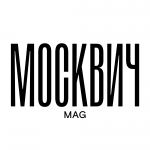 It is known that it will be placed in a building at the intersection of Money and Bolshoi Levshinsky lanes. Most likely, we are talking about an architectural monument – the House of the Palace Department, built at the end of the 18th century.
Back in April 2021, the president ordered the creation of the Central Museum of the Russian Cossacks, but only now have any details emerged. The Museum of the Cossacks will become part of the State Historical Museum. Andrey Yanovsky, Deputy Director of the State Historical Museum for Science toldthat soon the building near Smolenskaya will begin to be prepared for the opening of the exhibition: "According to the plans that exist today, [открытие] should be in 2024. <…> Fundamental repairs, redevelopment are required <…>. Basically, technical documentation has been prepared, the builders receive a task, they can start work in the near future."
In addition, he shared his plans for the exposition. It will tell the story from the period of "proto-Cossacks" of the XV-XVI centuries and up to 1917. Employees of the Historical Museum have already selected about 600 exhibits for the new branch, some of which are currently being restored.
Photo: shutterstock.com
Subscribe: