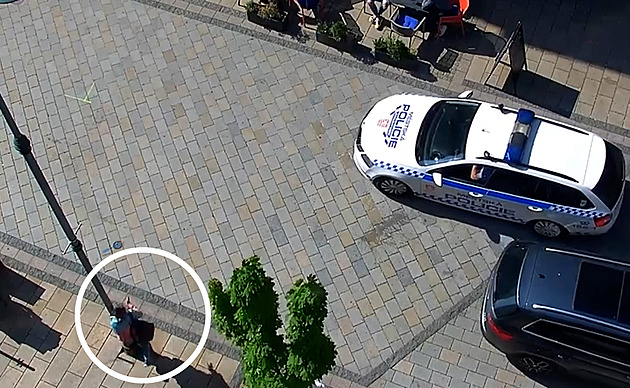 "On Monday morning, the patrol noticed a woman walking through TG Masaryk Street and bumping her head into a public lighting pole," Karlovy Vary police officers wrote on their Facebook page.
At the same time, they published a recording of the accident on the social network. It is clear from him that the woman did not pay attention to the road because she was looking at the cell phone.
"The impact caused a laceration over her eye, which the police officers cleaned with disinfectant and stopped using the sterile square to stop the bleeding," the police officers further described.
However, according to them, the wound needed to be sutured, so they offered the woman to call a paramedic.
"Since the 23-year-old woman did not want to call an ambulance, the patrol advised her to visit the surgical department," the Karlovy Vary city police concluded.