Famous artists – Anton and Victoria Makarsky – know firsthand about family happiness: they have been together for 23 years. The couple shared in an interview with our magazine the secrets of a strong relationship and mutual understanding.
Family is a priority
The pair of Anton and Victoria is the union of two bright stars. The head of the family found the answer to the question "how to combine family and career":
"In any situation, you need to slowly decide what is more important at a given moment. For me personally, my priority is family. But when an offer arises to star in a really high-quality and useful project – go ahead! My family and friends will only benefit from this.".
Victoria is sure that it is her organizational talent that helps her organically combine seemingly incompatible things: she is a loving wife, an energetic mother, a housewife, a singer, and a producer.
Children are a blessing
Anton and Victoria are caring parents of two children, Maria and Ivan. Family for them is one of the most important values ​​of life, and children are a blessing from God. The couple believes that the desire to continue their race makes a real family out of a husband and wife, which will not cease to be a family, even if suddenly God does not give children. Makarsky said that in their house, relationships are built on love, complete equality of adults and children, and support for each other.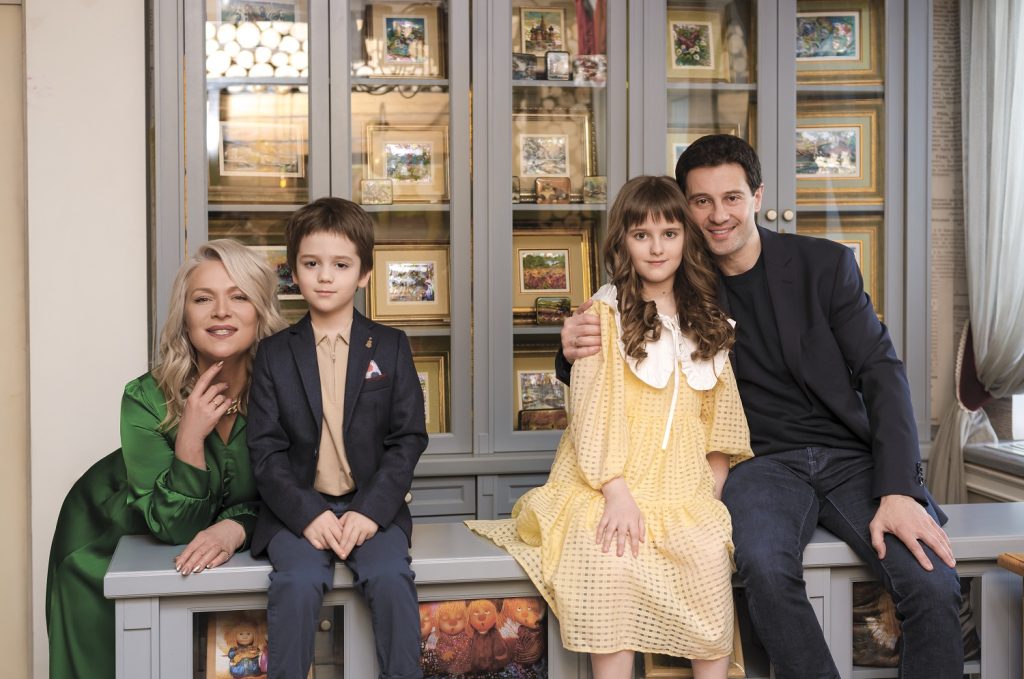 Love and kindness will save any situation
What to do if the relationship with the parents of the spouse or spouse does not go well for a long time? Victoria advises first of all to look at yourself:
"Very often, the victim of a negative attitude towards himself does not even notice that he treats others badly. And he builds dissatisfied faces, and sends bad thoughts, and behind the back of the offenders he discusses with people who will definitely pass on bad words "to the address". From my personal experience I know: as soon as a person changes for the better himself, miraculously, his relationships with people change".
"Responsibilities" in joy
The Makarsky family does not divide duties into male and female, everyone does what he does best: Victoria is responsible for everything where you need to count – working documents and contacts. And Anton is engaged in many household chores. Once, having noticed that Victoria had irritation from detergents on her hands, the caring husband no longer allowed her to wash the dishes. Protecting and caring for loved ones is a joy, not a "commitment", the spouses believe. Here it is, the secret of family happiness!
With respect and best wishes,
Irina Dobretsova "Modern Health"