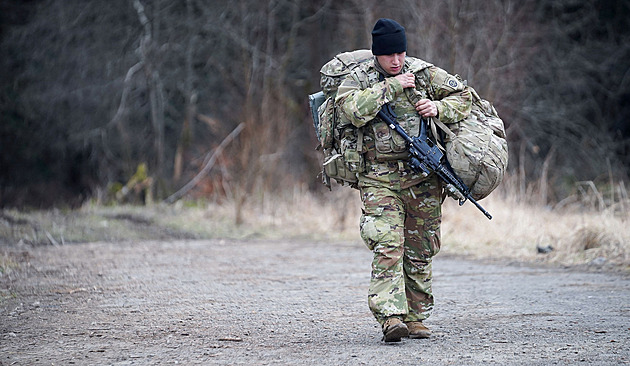 According to an obituary published in The Recorder, Stephen Zabielski was killed in the fighting on May 15. News of his death appeared in the American media on Monday.
Platoon Wolverines was a group of twelve English-speaking men with military experience, consisting of one Pole, one Canadian, two British and eight Americans.
In connection with the battle of Severodonetsk, a platoon was sent to clear the way for Ukrainian military vehicles to the planned morning attack. Zabielski's task that night was to guard the Russian line with his colleague Gary, but due to the fog, the attack was postponed and they had to hold positions for another 24 hours.
When they learned that they would have to stay outside all day, they wanted to move to a more suitable place. During the move, however, Zabielski accidentally fired a trip wire at an unlocked mine due to limited visibility, which subsequently exploded and killed him.
He was survived by a wife, five children and a grandchild
Zabielsky, who hailed from New York and moved to Florida in recent years, left a wife, five stepchildren and a grandchild.
A foreign ministry spokesman confirmed Zabielsky's death in Ukraine, saying the office was in contact with the deceased man's family, who had provided "all possible consular assistance."
The spokesman also reiterated an earlier warning that US citizens should not travel to Ukraine because of the conflict and the possibility that the Russian government could target them. He added that all American citizens in Ukraine should leave the country immediately.
Despite earlier warnings, several Americans volunteered to fight alongside Ukrainian forces. He was in Ukraine at the end of April killed 22 years old former member of the US Marine Corps. Several American volunteers are also currently missing in Ukraine.
"We were on a mission and everything went awry." The Russians captured the first Americans in Ukraine
Kremlin spokesman Dmitry Peskov on Monday confirmed the capture of two Americans in Ukraine. According to the AP agency, 39-year-old Alexander Drueke and 27-year-old Andy Huynh are being held by pro-Russian separatists in the self-proclaimed Donetsk People's Republic (DNR) in Donbas.
Peskov described both men as mercenaries not covered by the Geneva Conventions. According to him, they participated in illegal activities in the territory of Ukraine and must be held accountable for their crimes.