The tennis player congratulated her common-law spouse on his birthday.
The sweet-voiced idol of millions, Enrique Iglesias, was born on May 8, 1975 in the family of the "Spanish Lev Leshchenko" Julio Iglesias and journalist Isabel Preisler. With his beloved, once the first racket of the world, Anna Kournikova, Enrique has been together for 20 years. The couple never legalized their relationship, however, they became the parents of three children: twins Nicholas and Lucy, who are now 4 years old, and blonde baby Masha, who was born last year.
On Enrique's birthday, Anna posted a touching photo on the social network in which children hug the father of the family.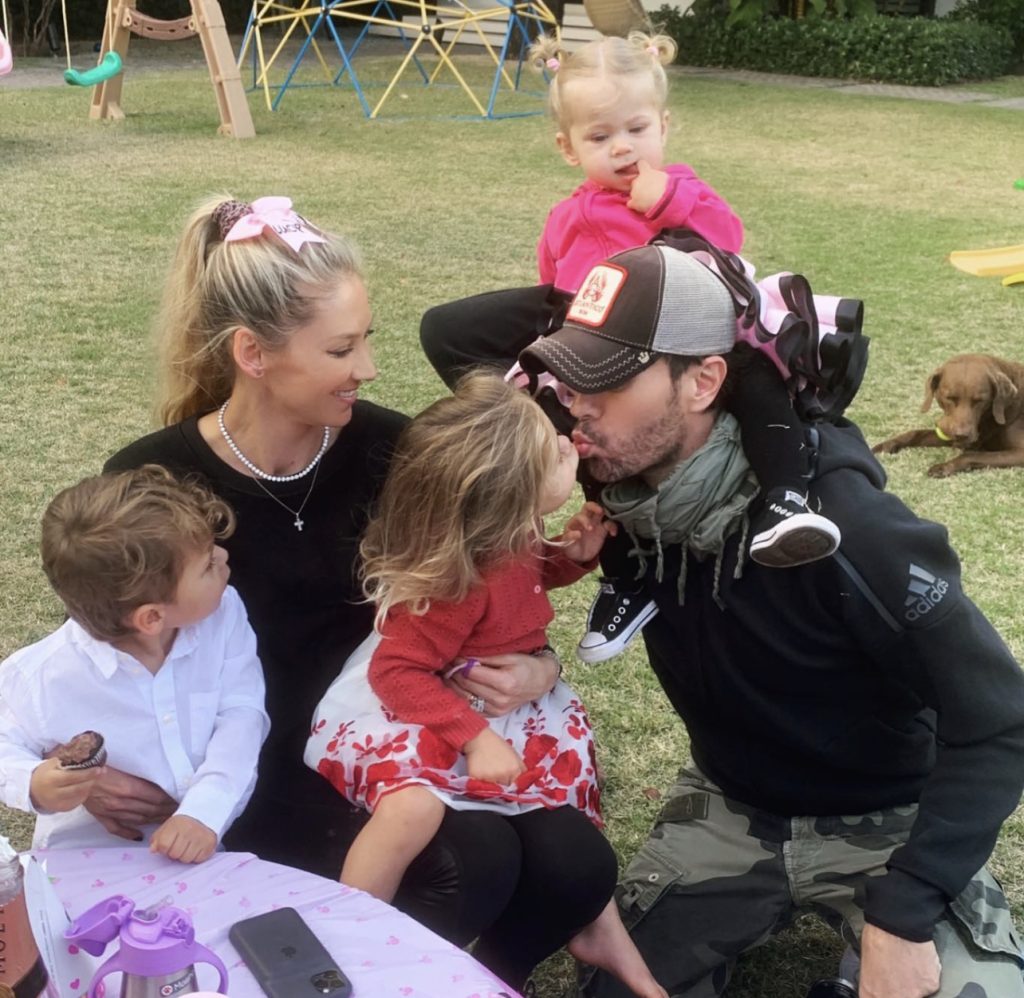 "Happy birthday to the most amazing dad! We love you super!" wrote Kournikova, referring to her beloved.