The birthday of the metro this year began to be celebrated in advance. Officially, he will turn 87 on May 15 – it was on this day in 1935 that the first section between Sokolniki and Park Kultury stations was opened. And although the date is not round, celebrate this year, for the first time since the pandemic, decided on a large scale – from May 13 to May 23.
Started today with discoveries at the "Partisan" exhibition of retro cars. On the unused third track, there are three passenger cars of the following series: "G", produced in 1939-1940 and 1947-1955; "D", which ran on the metro from 1955 to 1963 and had an improved chassis; "E", which was mass-produced from 1963 to 1969 and had doors 22% wider than its predecessors, as well as 4 tons lighter than them. You can also look at two service cars: the oldest UM5 track measuring car and the VEKA contact-battery electric locomotive. The exhibition will run until May 16.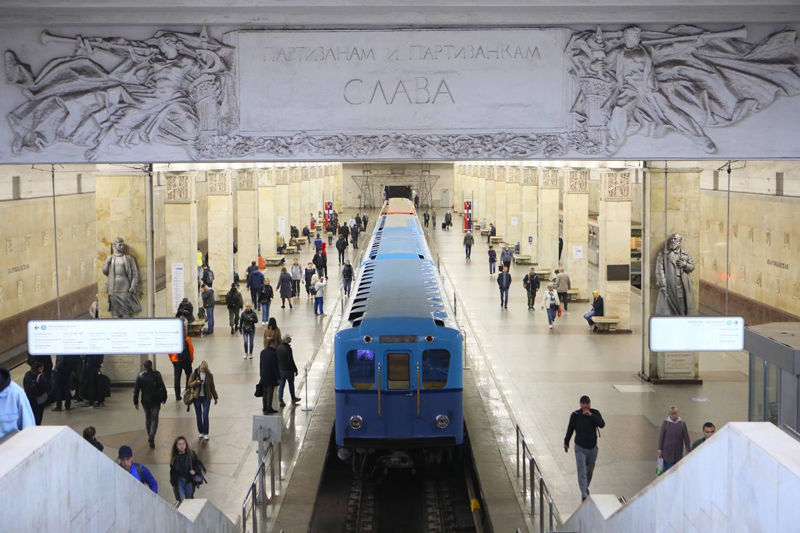 Traditionally, the main event of the metro's birthday – the parade of trains – this year will last for two whole days. On May 14 and 15, seven trains will run counterclockwise along the Circle Line, on which it will be possible to ride.
And the biggest part of the holiday will take place on May 15th. From 11.00 to 13.00 at the Park Kultury station, a reconstruction of the grand opening of the metro in 1935 will be held. Artists of the Variety Theater will perform at the Chekhovskaya station at 13.00, and the Moscow Musical Theater at 14.00. At the Delovoy Tsentr station, from 12:00 to 15:00, passengers will start collecting mosaic panels. True, they will not have time to complete it – it will be possible to continue compiling it on June 9, on the Day of Moscow Transport, and then it will be finished in the workshop and installed at the station. In addition, on this day, musicians will play at all provided venues.
Well, in addition to the main celebrations, from May 14 to May 23, an exhibition of metro retroschemes will be open at Partizanskaya station, and an exhibition of photographs of BKL stations will appear in the transition between Pushkinskaya and Chekhovskaya.
Photo: t.me/DtRoad
Subscribe: