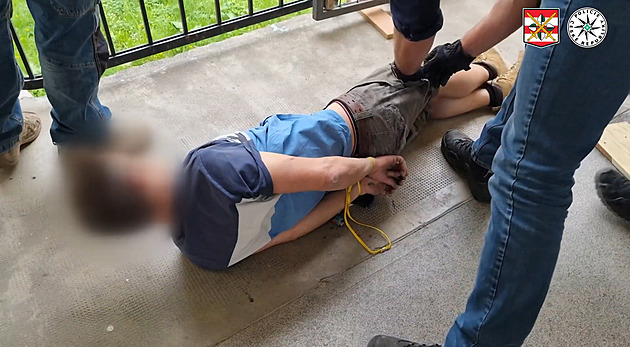 A 51-year-old man found himself in search of criminologists last year when he was involved in the import of drugs and red phosphorus, which is used to make meth.
Even then, the police managed to gather enough evidence to start prosecuting him. "In November, we accused the men of the crime of illicit production and other handling of narcotic and psychotropic substances and poisons," said police spokesman David Chaloupka.
However, the accused was prosecuted at large and was probably so sure of his elusiveness that he continued to sell meth in his apartment, which, however, did not escape the attention of criminal investigators.
At the beginning of this week, therefore, an emergency unit ran out for the dealer, detaining the man directly in his apartment.
The surprised man wanted to get rid of the drugs as quickly as possible, so he started throwing them out the windows. Unfortunately for him, police officers stood around the whole house, and their bags fell right at their feet.
"The police also secured more cash in the apartment," the spokesman added, adding that the man had taken the man to a police cell and sent the court into custody.