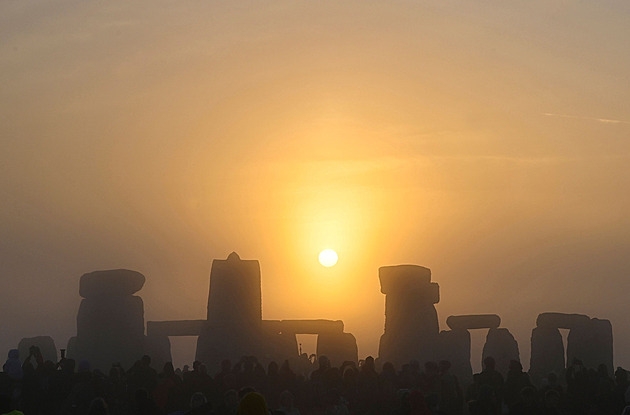 About 6,000 people celebrated the summer solstice at Stonehenge. The event took place after a three-year break. (June 21, 2022)
| photo: Reuters

The AP agency informed.
The sun appeared here in southern England over the horizon at 4:49 local time (5:49 CEST). In 2020 and 2021, the traditional solstice celebrations did not take place due to the pandemic, the sunrise was broadcast online.
The astronomical beginning of summer attracts thousands of people to Stonehenge every year. Fans of pagan rituals and modern druids come to the place, but the multi-day festival is also intended for ordinary visitors.
According to the organizers, the highlight is the extraordinary experience of seeing the sunrise in one of the "stone windows" of a thousand-year-old monument.
Wiltshire County Police said they had to deal with only a minimum of incidents during the ceremony. She arrested two people, one for assault and the other for possession of drugs.
The stone circle near Salisbury was built more than 4,000 years ago, and one theory about the purpose of the building says that it was created as a temple of the sun or an astronomical calendar. In the years before the arrival of coronavirus, tens of thousands of people celebrated the solstice every year.