City


, 1 minute. for reading
A new Restomarket food court will be opened on Frunzenskaya right in the Palace of Youth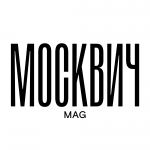 In the Frunzenskaya area, this will be the first such food court – it's still far from the Usachevsky market, but here it's right by the metro. However, even without that, there is a concentration of well-known networks here: "Tasty – and that's it" and KFC, Fridays and Shikari, Mu-mu, Sat-drunken.
The food court will open in the building of the Youth Palace, which is currently under reconstruction. This will be the Restomarket of the Vasilchuk brothers. One already opened recently at VDNKh, the fashion for modern gastrospaces has reached there as well.
What corners will open in the food court on Frunzenskaya is not yet known, but it is unlikely that there will be something that is not in other Moscow food courts. Let us remind you that the food mall at VDNKh has a burger and phobo shop, corners with Italian and Greek cuisine, points with rolls, shawarma and hot dogs, and a confectionery.
The Youth Palace itself was promised to open after reconstruction this year. They want to make a fashionable cultural space out of it (a kind of "theater of theaters", which will gather various groups under its roof). Well, what about a cultural space without a good eatery?
Photo: t.me/sysoevfm
Subscribe: