City


, 1 min. for reading
A new draft law on taxis was submitted to the State Duma: data on trips will be required to be transferred to the FSB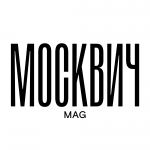 In addition, taxi cars will monitor their drivers.
Talks about transferring data about trips and passengers to the security forces have been going on for a long time, but soon this process can be automated – FSB officers will be able to receive any information they are interested in on their own. In any case, in the draft law submitted to the State Duma, said: "The service for ordering a passenger taxi is obliged to provide the Federal Security Service with automated remote access to information systems and databases used to receive, store, process and transmit orders for a passenger taxi in the manner established by the government of the Russian Federation."
However, this is not the only novelty of the proposed bill. Among other things, it will enable the self-employed to work in a taxi and conclude contracts with aggregators without employment in a taxi company, the role of the services themselves will be officially fixed for the first time and their responsibility in case of accidents will be established. And in addition, it is proposed to equip all taxi cars with a device for monitoring the attention and fatigue of drivers.
Photo: shutterstock.com
Subscribe: