City


, 0 min. for reading
A criminal case has been initiated into the death of LUKOIL top manager Alexander Subbotin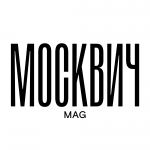 The billionaire's body was found the day before in the basement of a country house in Mytishchi.
According to the owner of the house, known as the shaman Magua, Subbotin came to him in a state of strong alcohol and drug intoxication. anti-hangover sessionwhich is carried out using non-traditional practices. During the procedure, he became ill, the shaman gave Subbotin corvalol and took him to the basement to rest. After some time, it turned out that the businessman was not breathing. The owner of the house called an ambulance, the doctors pronounced him dead from a heart attack.
Investigators are conducting an examination for the presence of drugs in the blood of Alexander Subbotin.
Photo: Andrey Sedoy / Shutterstock.com
Subscribe: