City


, 1 minute. for reading
A barefoot man stabbed two passers-by on Marshal Zhukov Avenue with knives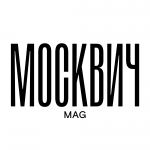 And the employees of the temple twisted him, where he went to pray after the crime.
Not far from the Church of the Life-Giving Trinity in Khoroshevo-Mnevniki, a man without shoes and socks at first yelled something loudly, and then took out a knife and hit 63-year-old passerby in the neck and head. The assailant then took out a second blade and slashed another man's arm. According to eyewitnesses, both victims are homeless. In the press service of the Ministry of Internal Affairs saidthat the preliminary motive is a conflict on a domestic basis.
Having finished the stabbing, the offender threw the weapon into the grass, prayed and went into the temple. The church staff quickly got their bearings and independently twisted him right in the building, after which they handed him over to the police who arrived (according to another version from eyewitnesses, the police themselves detained the man on the street).
Already after the arrest, lying in handcuffs on the ground, the criminal toldthat he drank "Russian moonshine", but at the same time "does not use anything." And to the question "Why did you start cutting them?" replied: "God said so."
According to SHOT, the attacker turned out to be 44-year-old Anton Anokhin. In 2009, he was tried for burglary, but in 2010 he was released under an amnesty. Then in 2021, he ran drunk with an ax around the yard, after which he served another four months for hooliganism. He is currently unemployed, and told his relatives that he wants to go back to prison.
The 63-year-old victim was taken to the hospital in critical condition.
Photo and video: t.me/MK: breaking news, video: t.me/Shot
Subscribe: