City


, 1 minute. for reading
65% of Muscovites believe that same-sex marriage threatens demographics more than abortion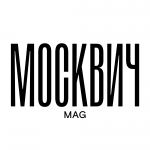 However, residents of several districts have the opposite opinion.
Recently, the authorities have been increasingly fighting for the birth rate, trying to find those responsible for the fact that the country's population is decreasing (according to data for 2020, Russia is losing 0.2% of its inhabitants per year). Because of this, they offer ban childfree propaganda, as well as tougher laws on propaganda of homosexuality – expand ban on both adults and enter criminal liability for it.
And the Mosopros group decided to find outWhat do Muscovites think about the "threats" to demographics? True, immediately with the proviso that there are really a lot of problems that interfere with fertility, but the organizers decided to concentrate on the two most resonant options – same-sex marriages and abortions. As a result, to the question "What is more of a hindrance to demography?" 7668 residents of the city answered, of which 65% chose the option "same-sex marriage" and 35% – "abortion". Separately, it is interesting that women consider homosexuality a threat more often than men – 67% versus 60%, respectively.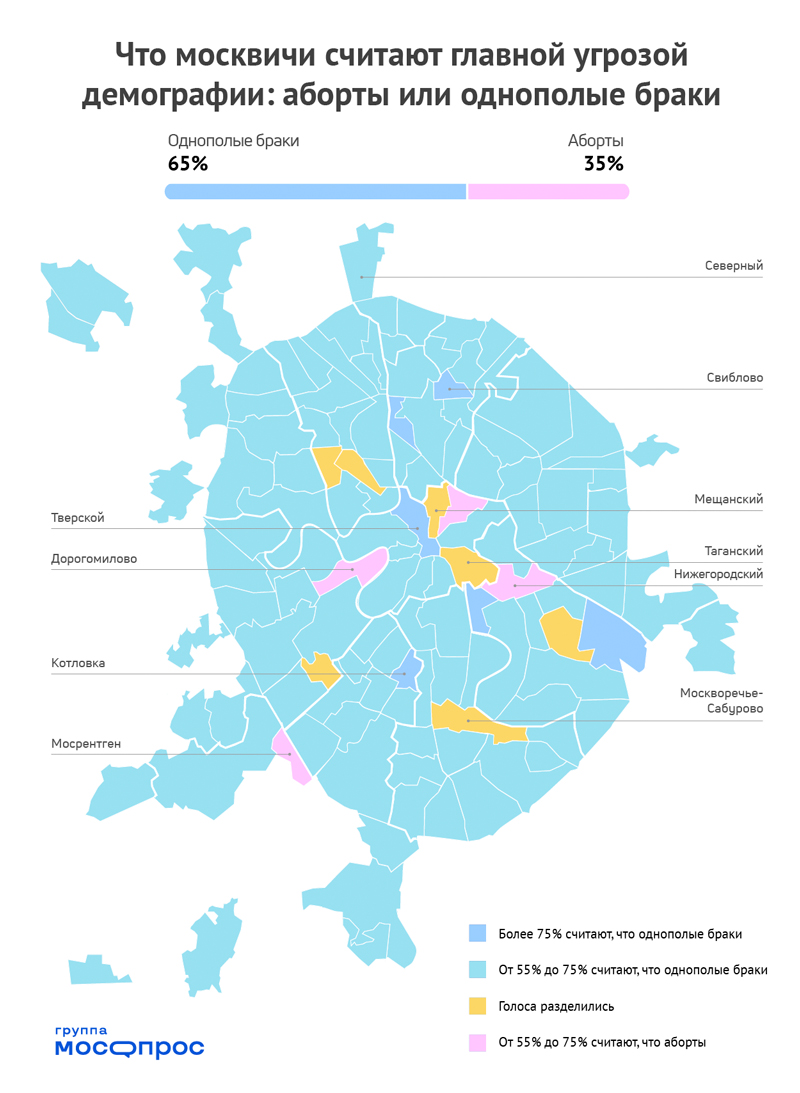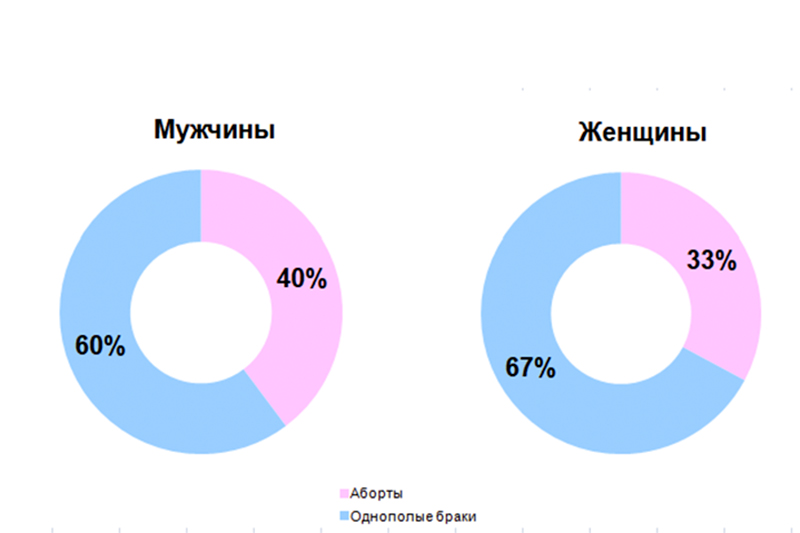 Most of the city is unanimous in this opinion (the spread is about 7%), but there are a few exceptions. So, in the Tagansky, Meshchansky, Sokol, Airport, Kuzminki, Moskvorechye-Saburovo and Prospect Vernadsky districts, opinions were divided almost in half. And in Dorogomilovo, Nizhny Novgorod, Krasnoselsky and Mosrentgen, the majority of residents were completely against abortion.
Photo: shutterstock.com, medium.com/@Mosopros
Subscribe: