City


, 1 min. for reading
1.6 million tourists visited Moscow during the May holidays – 7% more than last year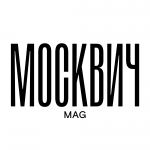 Those who stayed in May in Moscow could, as always, observe an influx of tourists, but it turns out that this year there were even more of them than last year (this year there is simply nowhere else to go and everyone decided to drive to Moscow).
"During the May holidays (April 30-May 10), Moscow became the most popular tourist destination in the country: 1.6 million travelers visited the capital, which is 7% more than last year. Hotel occupancy also increased: 58.3% in 2022 versus 41.5% in 2021. Most of the tourists settled in hotels of the category from one to three stars. quotes agency "Moscow" press service of the Committee for Tourism of Moscow.
The loading of hotels of the category from one to three stars proves once again that tourists are our compatriots.
In Mostourism, they said that in addition to Moscow, everyone went to St. Petersburg, the Altai Territory and Karelia for the May holidays.
Photo: shutterstock.com
Subscribe: